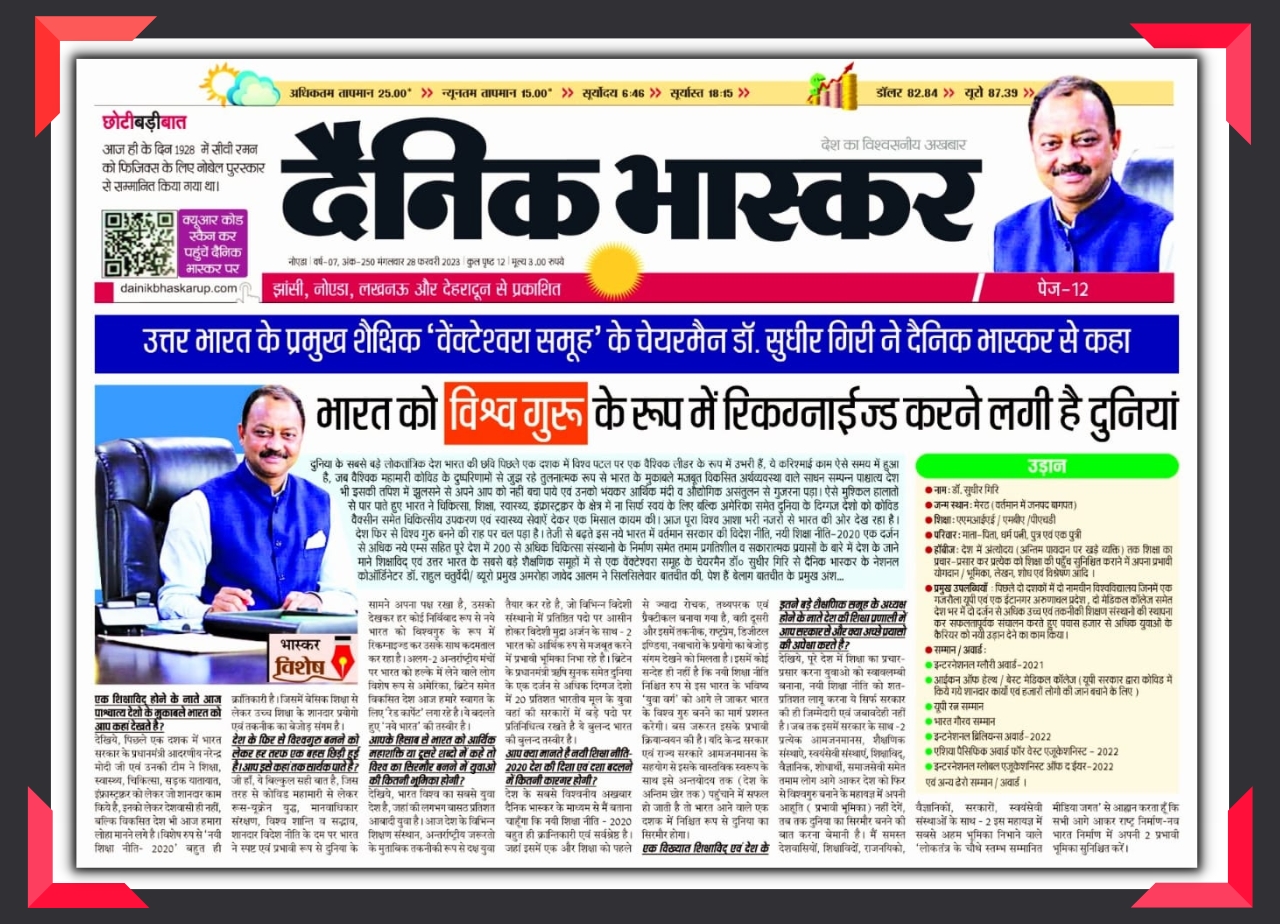 "The world is now acknowledging India as a world leader."
Dr. Sudhir Giri, Chairman of North India's leading education group Venkateshwara in an interview with Dainik Bhaskar, stressed the world is now acknowledging India as a world leader.
"India has emerged as a world leader in the last decade."
This miraculous achievement happened when the leading economies could not prevent themselves from the aftereffects of Corona like subdued economic & industrial growth.
In these unprecedented times, India made rapid strides in healthcare, education, infrastructure & treatment by supplying Corona vaccine & equipment to not only the USA but to many developed nations of the world.
The world is hopeful about India.
In a rapidly growing India through the progressive policies of the Government including their foreign policy, NEP 2020, construction of new AIIMS, including over 200 medical institutions that have spurred the health sector.
In a frank interview with Dr. Sudhir Giri, renowned educationist & Chairman Venkateshwara Group, the Dainik Bhaskar National Coordinator, Mr. Rahul Chaturvedi / Bureau Chief Javed Alam had a detailed discussion on various topics.
We present the main excerpts from the interview.

Subscribe to Newsletter